A GREAT GRADUATION NIGHT on Tuesday Dec 13th, 2016 as Professor Bill Scott promoted students to their new rank and also gave some another degree on their belts. The mats were filled with teammates who came out to support as each one was called up individually to receive their well deserved promotion!! It was a night of positive energy, laughs, surprises, a bunch of smiles, congratulations and some great rolls after!!
We couldn't be more proud of the students dedication and commitment to their training.
So many are improving and it truly shows on the mats.
"MAT-TIME MATTERS AND THEY KNOW IT"….WE ARE BJJSA PROUD
CONGRATULATIONS NEW GRADUATES:
PURPLE BELTS – Anthony Claps, Mike Degennaro, Greg Quintero, Mike Leib, Tyler Zukowitz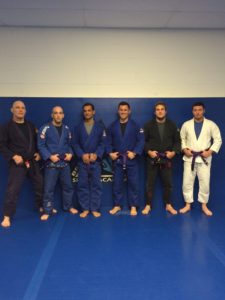 BLUE BELTS – Valeria Trovato, Johne Ringo, Edwin Cabrera, Sean Houston, Eric Borghoff, Joel DiConti, Alex Pezowicz, Eric Burkett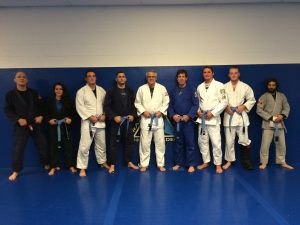 *STAY FOCUSED & KEEP TRAINING HARD*
THERE IS SO MUCH MORE THAN LEARNING THIS ART BUILT IN THOSE BELTS OVER THE YEARS BOTH PERSONALLY & PROFESSIONALLY!!