Bill Scott
4th Degree BJJ Black Belt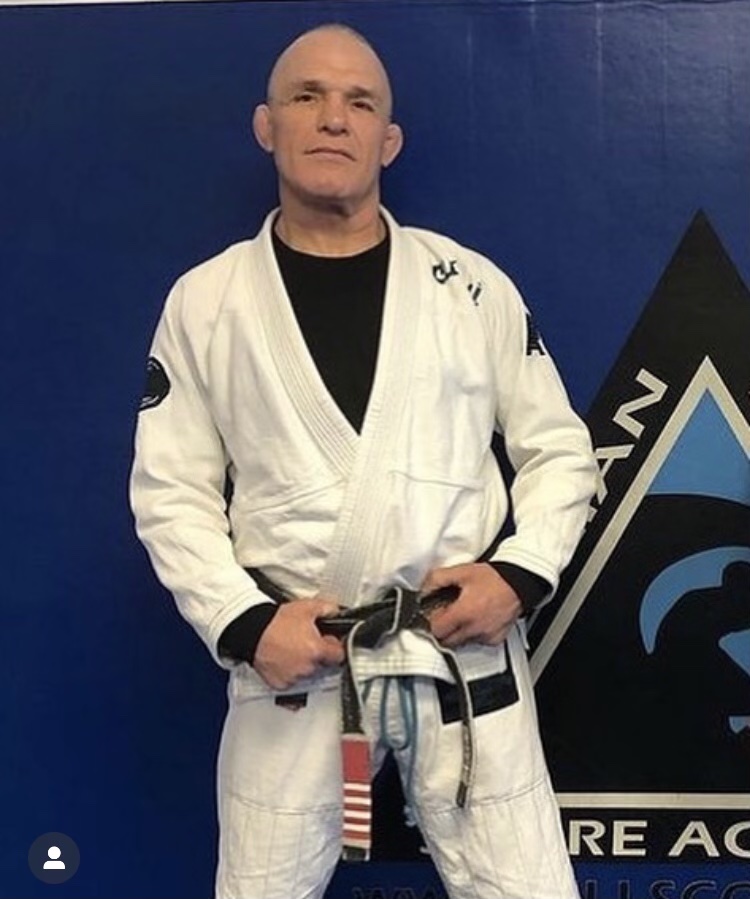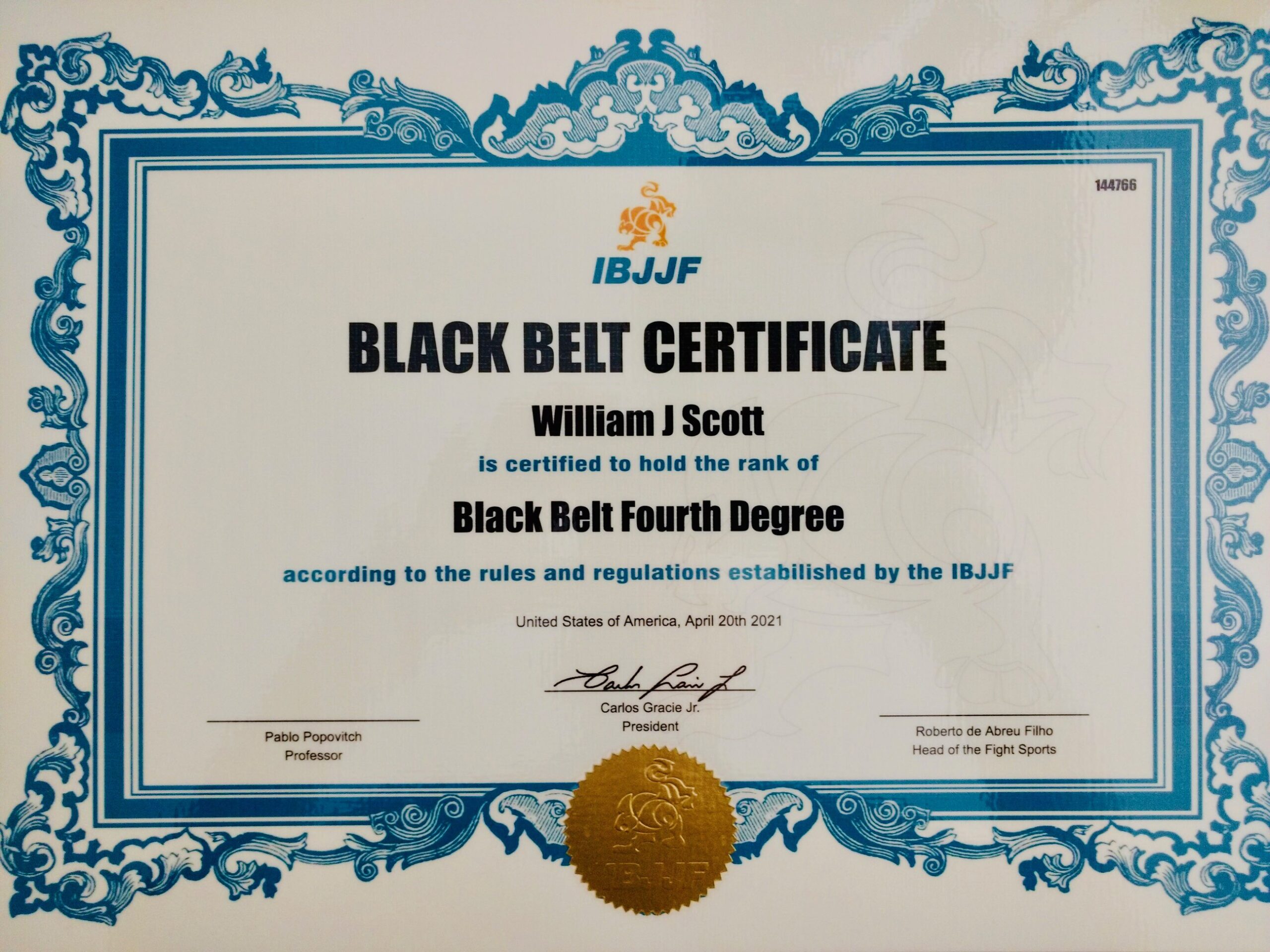 Bill Scott is a 4th Degree BJJ Black Belt and proud student under Master Pablo Popovitch. His Brazilian Jiu-Jitsu training began in 1999 as a white belt with Professor Ricardo Almeida and the Renzo Gracie Team training full-time and happily earned his Black Belt seven years later on November 4th, 2006.
While gaining as much experience and training as he could when he worked many winters down in South Florida from 2002, Bill met Master Pablo Popovitch, a multiple grappling World Champion, ADCC champion, and 5th degree Black Belt legend.
Bill continued his training under Pablo's guidance and became an affiliate of Team Pablo Popovitch. On November 21st, 2009, he was honored to receive his 1st degree and his 2nd degree in November 2013 from his friend and Master.
Since becoming a black belt over 15 years ago he is certified with his training/teaching and recently received his 4th degree rank. He is a current member and acknowledged as a PRETA 4 GRAU with the International Brazilian Jiu-Jitsu Federation (Certificate Pictured). The IBJJF is the main governing body associated for Brazilian Jiu-Jitsu. Professor Bill Scott will always be grateful to Masters Renzo Gracie and Pablo Popovitch for their guidance, teachings, support to making this all happen and living the Jiu-Jitsu lifestyle!
Bill Scott was no stranger to the grappling world as he comes from a wrestling background and was a 3x Region and 3x District Champion, one of the most outstanding & memorable wrestlers from Brick Memorial High School with a record of 96-9-1 being named "Athlete Of The Year" when he was a senior. He then went on to successfully wrestle at Middlesex County College, having two undefeated dual meet seasons and a record of 77- 4 also earning an ALL- AMERICAN status.
His desire to train, stay in shape and compete in grappling lead him to Brazilian Jiu-Jitsu. He truly enjoys being a full-time instructor to his students and loved to compete in grappling and professional MMA (mixed martial arts) events throughout the east coast. Most of Bill's accomplishments were achieved after overcoming a debilitating back injury that required several surgery's of the lumbar area of his spine and has been a positive spokesman for Princeton Brain and Spine Care that sedentary activity is not the answer to rehabilitating certain spine injuries. His success story was featured in the Journal of the Spinal Research Foundation. (See Below)
Through it all Bill Scott was very fortunate to train for a long time in the company of legendary Brazilian Jiu-Jitsu black belts Renzo Gracie, Pablo Popovitch, Ryan Gracie, Rilion Gracie, Ralph Gracie, Roger Gracie, Rodrigo Gracie, Fabio Leopoldo, John Danaher, Rolles Gracie Jr., Daniel Gracie, Ricardo Almeida, Flavio Almeida, Gregor Gracie, Igor Gracie and many high level BJJ practitioners within the Renzo Gracie Team.
In the Brazilian Jiu-Jitsu and Law Enforcement Communities he is a highly respected sought out instructor and runs a very successful Jiu-Jitsu Academy here in Point Pleasant, NJ. For the past 17 years Bill along with his team of black belt instructors have been serving the community by helping to teach Jiu-Jitsu for Law Enforcement both within the local Police Departments, S.W.A.T. Teams and the New Jersey State Police.
Professor Bill Scott is committed and dedicated to serving all of his community. He has opened his school for outside organizations, charity fundraisers and also host Women Self Defense and Kid Seminars. He consistently studies the art as it is always evolving, trains hard daily on the mats with all his students and as the head instructor of the academy he teaches every single kids and adult BJJ classes.
His instruction, character and personality he emotes along with the vibe and atmosphere is one of the main reasons he has such success within the school.
As a Brazilian Jiu-Jitsu practitioner and teacher, Bill Scott will continue to help spread the knowledge of the sport and benefits that anyone can achieve from it personally or professionally.
BRAZILIAN JIU-JITSU SHORE ACADEMY IS REGISTERED WITH THE IBJJF – "We are a BLACK BELT School"