CONGRATULATIONS to our Adult BJJ students who were promoted by Professor Bill Scott.
It was an exciting big night (a few happily surprised too) of well-deserved new belt ranks and training!! BJJSA had 13 more students graduate and 5 of them receiving their brown belts getting one step closer to black!
That journey to black belt doesnt come easy and these students are training hard putting forth great effort and years of dedication to their study in Brazilian Jiu-Jitsu under the guidance of Professor Bill Scott.
We are Proud of their achievement along the way…GREAT JOB, Keep Training Hard!!!!
NEW BJJ GRADUATES:
BLUE BELTS – Ethan Quijano, John Kouvel, Al Foca
PURPLE BELTS – Jim Hill, Mike Martone, Maria Evans, Vin Martin, Russell Pearce
BROWN BELTS – Vin Torres, Marc Russin, Greg Martone, JJ Murray, Matt Zukowitz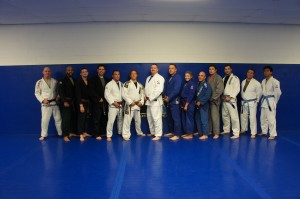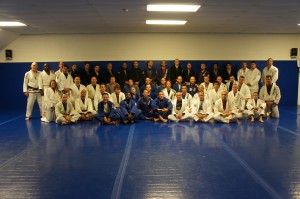 Click on link to view all the promotion pics:
https://www.facebook.com/media/set/?set=a.10153646256034800.1073741868.188239334799&type=3