Our BJJ Shore Academy family was shocked and deeply saddened in the loss of our friend, student and teammate Professor Art Oliver (a.k.a BIG ART) who passed away on February 9th, 2020.
Known by many as a "gentle giant", he was a great humble man, father, husband, law enforcement professional, business owner and a true martial artist.
Art started training in Brazilian JiuJitsu with Professor Bill back in 2008. It wasn't his first time around in Martial Arts as he also studied years prior to that in ShotoKan/Taekwondo.
He took his training seriously, was committed and dedicated towards that black belt journey and being a great part of our BJJ team for the last 12 years sharing knowledge and good times on the mats with the students.
He also helped coach in the kids classes as his son Artis Jr. trained too. He was a proud dad for sure.
Big Art was liked by everyone both in and out of the school. Many teammates loved to roll with him despite his size because he was so gentle to train with and always so humble. (Many stories shared with him)
His dedicated effort and commitments lead him to be awarded his BJJ Black Belt last year in Jan 2019. We know how happy he was of himself to conquer yet another well deserved black belt in the Martial Arts as Professor Bill was especially honored to give it to him in front of all his family, friends and teammates.
We are going to truly miss him on the mats but he will live on in our hearts and bjj family forever.
JiuJitsu brothers & sisters always Art. Rest In Peace #oss
~
Our deepest sympathies, love and prayers to the entire Oliver family and friends.
"a black belt is a white belt who never quits"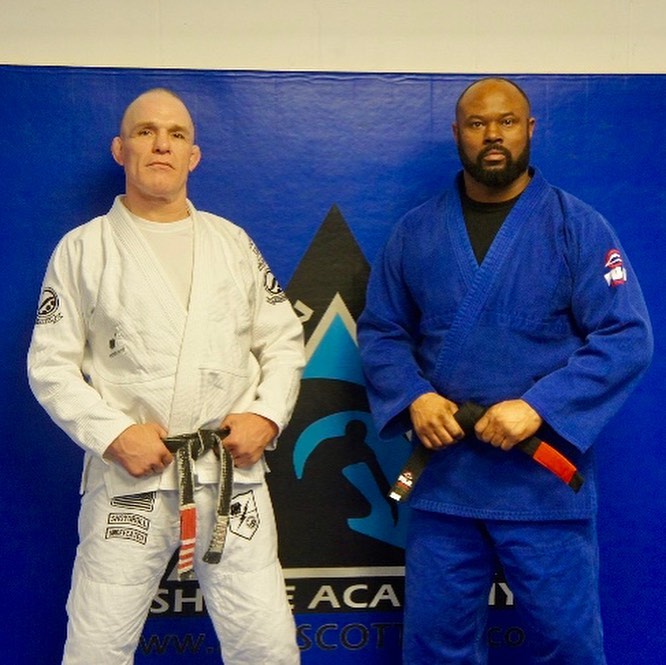 There also is a Go Fund Memorial Fundraiser that was set up by his family member for his children he leaves behind. … ART was a GREAT DAD to his kids! Click on link below to help support this Fund… Thank you, No amount is too small and very appreciated.
https://www.gofundme.com/f/art-oliver-memorial-fund?utm_source=customer&utm_medium=sms&utm_campaign=p_cf+share-flow-1&fbclid=IwAR0ozsCsmKDxVxxHpSzHlgwrYL0hNpO9E8Ve2b4v1wMd_n9-AfkMM7Yikhw