ADULTS & KIDS BJJ DECEMBER PROMOTIONS!
Awesome job to our Kids BJJ graduates who received their new belt promotion from Professor Bill Scott. They have been training hard and doing a great job. Coaches and parents are proud of their achievement…CONGRATULATIONS!!
NEW Yellow/White and Yellow Belts
WAY TO GO NICK, CHLOE, CURREN AND SEAN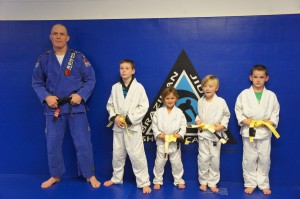 Click on link to view all promotion pics:
https://www.facebook.com/media/set/?set=a.10152885701649800.1073741858.188239334799&type=1
Congrats to our New BJJ Blue Belts who were promoted Tuesday December 2nd from Professor Bill.
GREAT JOB – LUCIO GENN, MIKE LEIB & BROTHERS JON MARKELL, ZACH MARKELL
It was another great night of achievements as these guys put in their time of hard training staying committed and dedicated to the study of Brazilian Jiu-Jitsu.  Keep up the great work you guys, your team is proud of you all.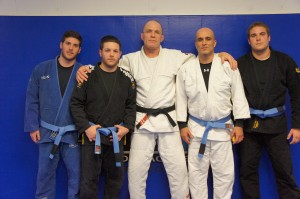 Link for all promo pics:
https://www.facebook.com/media/set/?set=a.10152885764909800.1073741859.188239334799&type=1