BJJ Shore Academy Programs
FREE TRIALS
Try out Brazilian Jiu-Jitsu (BJJ) for FREE!… Adults,Teens, Kids and Toddlers
We are so confident in our program that we offer FREE TRIALS and if Brazilian Jiu-Jitsu is not for you, then you can walk away…No hard feelings!
So come try us out and see for yourself the ELITE instruction offered daily with New Jersey's top level certified Jiu-Jitsu instructors at Brazilian Jiu-Jitsu Shore Academy!
There are 20 academy black belts to date promoted out of BJJSA!! .. WE ARE A "BLACK BELT" SCHOOL.
---
Private Lessons & Instruction
Private lessons are the fastest way to learn Brazilian Jiu-Jitsu. Whether you are a complete novice who has always wanted to start jiu-jitsu, or a more advanced student looking to improve your game, private lessons can help.
Men, women, and children may quite safely take on the learning of Brazilian Jiu-Jitsu even though they may have little or no previous experience with any type of martial art.
BJJ Shore Academy's black belt instructors are all available for "Private" instruction.
Contact us for more information and to schedule a private lesson(s).
---
About Our Academy
Brazilian Jiu-Jitsu Shore Academy is located at 654 Rt. 88 East in Point Pleasant, NJ.
Its central location along the Jersey Shore allows you to get to the academy from many different routes coming north, south, east and west.
The school is open 6 days a week and offers a schedule of morning and evening classes for adults and children. There are family discounts along with law enforcement/military discounts.
BJJ Shore Academy instructors teach Brazilian Jiu-Jitsu which is the most efficient martial art style proven to date. It has been perfected and passed down by the legendary Gracie Family. In Japanese, Jiu-Jitsu's translation means the "gentle art". The principle is to use leverage and proper technique so that even the smallest, weakest person can defend them self against a larger and stronger assailant.
A beginners program (Fundamentals/Basic BJJ) is offered and all classes are structured self defense learning in a non-competitive environment. This allows students to pursue their personal goals at their own pace.
Brazilian Jiu-Jitsu has rapidly become the most in-demand martial art style in the United States today and our academy SPECIALIZES in this art.  To date the school has produced over 20 black belts whom are on the mats training with all the students daily and an amazing amount of talented brown, purple, blue and white belts following on the journey!
"WE ARE A BLACK BELT SCHOOL"
BJJ Shore Academy also offers training for Kickboxing, Wrestling, Yoga, MMA, and Law Enforcement, Women Self Defense Training in a positive and friendly structured environment.
(Hosted Multiple Women Self Defense & Law Enforcement Seminars)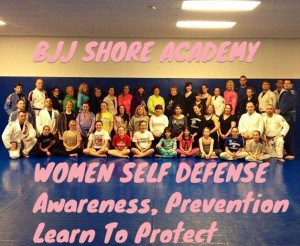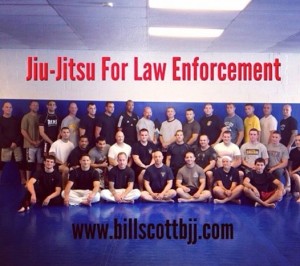 This new state of the art training facility is 3,000 sq. ft. mostly matted (top of the line mats) with 3 sides of wall mats for all our students safety and provides a great training room for our youth/toddlers programs.
BJJ Shore Academy has a reputation of being one of the cleanest schools around.
We take pride in cleaning our facility twice a day morning and night with KenClean Plus Mat Disinfectant Germicide and Virucide cleaning agents to kill viruses, bacteria and fungi.
Once you step into the school, you will see for yourself the cleanliness of the academy and have a reputation for being the cleanest school in the state!
There are two large changing rooms and bathrooms for all BJJSA students and guest convienence.
Visitors and family members can view any class from its spacious waiting area.
Call or visit us today for your Free Introductory Class and Lesson!
BJJ Shore Academy Mission Statement

Brazilian Jiu-Jitsu Shore Academy is committed to serving our community by promoting a positive mental attitude and the highest level of physical fitness through the study of Brazilian Jiu-Jitsu.

We dedicate ourselves to providing the highest quality martial arts training available. To deliver outstanding student service while maintaining a clean and safe family atmosphere. Professor Bill Scott and assistant instructors will continue to pass on the traditions, values and teaching the principles of this martial art where students of all ages can achieve fulfilling productive lives through serious Jiu-Jitsu training.

VOTED 5X  BEST OF THE BEST MARTIAL ARTS SCHOOL OCEAN COUNTY!!!  (2015, 14, 13, 12, 11)
THANK YOU TO EVERYONE WHO VOTED AND SUPPORTS US!!!