A GREAT SUMMER NIGHT OF PROMOTIONS AT BILL SCOTT BJJ SHORE ACADEMY!!
The room was packed with students, instructors, friends and family with amazing support to one another. The positive energy and respect filled our mats as we had a special night of well deserved promotions, surprises, good laughs, stories and some inspiring speeches from our black belts.
So much knowledge, talent, accomplishments and most of all great friendships all in one room!!
WE ARE BJJSA PROUD 🙂
CONGRATULATIONS to our students who received their new belt ranks along with some students from Gladiators BJJ and Clay Jiujitsu Academies who received a few stripe promotions as well under the guidance of Professor Bill. *(Every promotion pic is in our album on Facebook – Link Below)
17 NEW BELT GRADUATES:
BROWN – Nic Koch, Ryan Vaccaro, Steve DeAngelis, Mark Berrocal, Dave Heuer and Nick Salles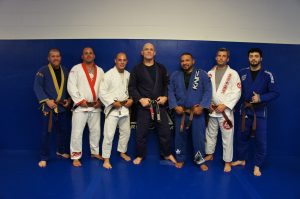 PURPLE – Chris Joaquim, Will Shirey and (Angel Quilles/ Gladiators BJJ)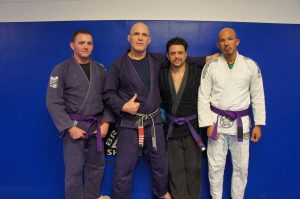 BLUE – Steve Kracfix, Brian Caulfield, Matt Lyons, Stefanie Fava, Brett Pityinger, Rob Bruno, Chuck Perkins and
(Raul Ruiz/ Gladiators BJJ)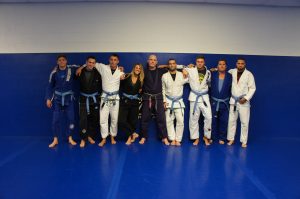 ____________________________________________
At the end, the night got even more SPECIAL when 6 of BJJ Shore Academy Black Belt Professors received a new degree on their belt….An Amazing Achievement!!!
**(For every 3 years as a black belt "actively training", a degree is obtained up to the first 3 degrees)
CONGRATULATIONS BLACK BELTS:
1st Degree – Tom Manelski, Jay Malley
2nd Degree – Dan Strassheim, Mike Kaplan, Greg Carpino, Paul Abbott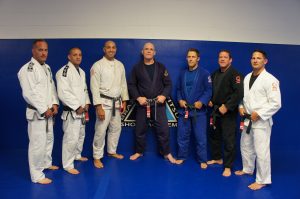 THANK YOU TO EVERYONE WHO CAME AND WAS ABLE TO SHARE IN OUR FANTASTIC NIGHT OF PROMOTIONS AND LIVE TRAINING!!
WE HAVE A GREAT SCHOOL FILLED WITH AWESOME TEAMMATES & FRIENDS!!
KEEP UP THE AMAZING DEDICATION & TRAINING 🙂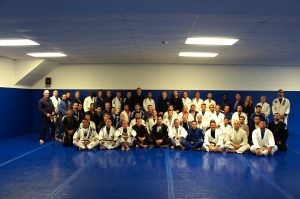 *Click on link to view ALL the great promotion pictures!
https://www.facebook.com/BJJ-Shore-Academy-188239334799/photos/?tab=album&album_id=10154391824459800