JIU-JITSU SEMINAR FOR LAW ENFORCEMENT APRIL 19TH, 2015. Time: 10am – 12pm.
**FREE for all Local PD, NJ State Police and Military!
Bill Scott, Brazilian JiuJitsu 2nd Degree Black Belt and NJSP Dan Strassheim, 1st Degree Black Belt makes sure the New Jersey law-enforcement officers are up to date and at pace with mixed martial arts continued growth in the USA!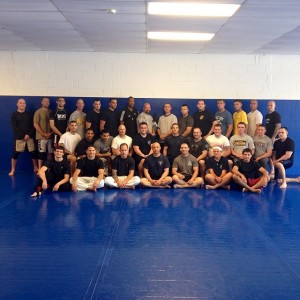 To register Email: billscottbjj.com Or Call: 732-904-1759
BJJSA have been instructing Jiu-Jitsu Self Defense for the NJSP T.E.A.M.S Unit, local LE agencies and S.E.R.T Teams in Monmouth and Ocean counties for the past 8 years.
Visit our LE Link for more info!