CONGRATULATIONS to our newly promoted kids who received their next BJJ belt rank!!
GREAT JOB,  Well deserved and more great achievements will come to our youth students as they continue to focus and train hard!!  BJJSA Coaches and Parents are very PROUD 🙂
WAY TO GO:
Orange/White Belts: Garret, Colin, Frankie, Luke C.
Yellow/White Belts: Roddy, AJ, Hannah, Justin M.
March 31st, 2015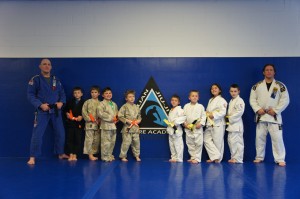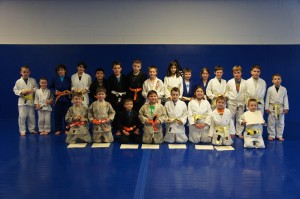 Click on link to view all the Promo Pics:
https://www.facebook.com/media/set/?set=a.10153199534894800.1073741861.188239334799&type=1
KIDS BJJ PROGRAMS – 30 DAYS FREE (Toddlers, Kids. Teens)