Awesome job to our Kids BJJ May Graduates who received their new belt promotion from Professor Bill Scott. They have been training hard and doing a great job.
Coaches and parents are proud of their achievement…CONGRATS!!
NEW Yellow Belts – Donovan & Marius
NEW Orange Belt – Vanessa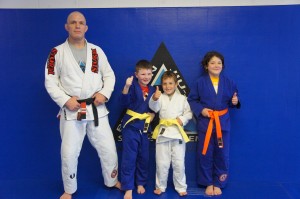 MORE GREAT PROMOTIONS ON THE WAY!!