CONGRATULATIONS TO OUR SUMMER KIDS BJJ GRADUATES!
Professor Bill Scott promoted 10 more of our youth students on Tuesday night with their new well deserved belt rank!! BJJSA is very proud of how hard they have been working towards these achievements!!
AWESOME JOB…More promotions to come soon. ~
*NEW BJJ GRADUATES* – 7/25/17
YELLOW/WHITE – James K, Thomas M, Conor B, Andrew C, Jackson F, Mason M, Max K, Kingston W. // YELLOW BELTS – Madison Z, Michael F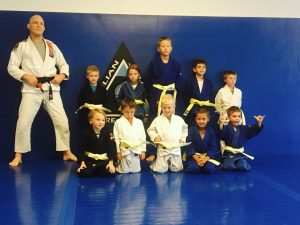 Click on link to view all the promotion pics!
https://www.facebook.com/pg/BJJ-Shore-Academy-188239334799/photos/?tab=album&album_id=10155572727069800