We have a modified schedule leading up to Labor Day for the following days and will be CLOSED on Sunday and Monday September 3rd /4th, 2017.
Thursday 8/31 – Adult BJJ Classes Only 10:30am & 6:30pm. **(All other classes Cancelled that day) –
Saturday 9/2 – Adult BJJ Class Only 10am. **(Yoga & Kickboxing Cancelled) –
SUNDAY  9/3  CLOSED &  MONDAY 9/4  CLOSED LABOR DAY —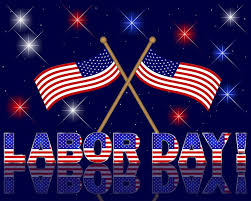 ALL CLASSES BACK TUESDAY 9/5  REGULAR SCHEDULE & TIMES INCLUDING KIDS CLASSES (Fall Schedule Resumes)
Its been our BEST SUMMER at BJJ Shore Academy by far! Dedicated students and many visitors came by to train, we appreciate you choosing our academy while on vacation and we also had the BEST time with our Master Pablo Popovitch who traveled from Abu Dhabi to train and prepare himself for his 2017 ADCC World No-Gi Grappling Championships next month in Finland. Honored to have had him on the mats with us for half the summer training super hard!! Wishing him all the best and everyone else as they head back home or back to school. 
To Our College Students: Do Great, Study HARD! We hope to see you during the holidays & winter break
ENJOY A WONDERFUL HOLIDAY & END OF SUMMER FROM EVERYONE AT BJJSA 🙂