ATTENTION ALL LAW ENFORCEMENT!!!
We are hosting another LE Jiu-Jitsu Seminar this coming Sunday for a Special Cause!!  Our recent one was a success with great training. If you missed it and or would like to come to this one, you would be helping out a sweet baby and family!!
"The Harper Tretola Fundraiser" – Help Tap Out Hydrops Fetalis!!
Please come out and Support the Tretola Family and Learn the Latest Self-Defense Concepts in Law Enforcement.
Ship Bottom Police Officer Brian Tretola and his wife Rachel recently welcomed their brand new daughter Harper into the world. Harper unfortunately was diagnosed with Hydrops Fetalis; a very serious medical condition. Since then Harper has been fighting hard, but the toll that this condition has taken on this family has been severe. Come better yourself and at the same time be a part of a Great Cause!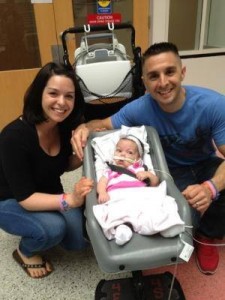 SUNDAY – JUNE 29TH, 2014
11AM – 1PM
SEMINAR INSTRUCTORS:
Bill Scott – 2nd Degree BJJ Black Belt
BERKELEY PD – Jay Malley / BJJ Black Belt
NJSP – Dan Strassheim / 1st Degree BJJ Black Belt
NJSP – Rich Ashkar / BJJ Black Belt
WALL PD – Greg Carpino / 1st Degree BJJ Black Belt
Brazilian Jiu-Jitsu Shore Academy has been instructing Jiu-Jitsu Self Defense for the New Jersey State Police T.E.A.M.S Unit, local law enforcement agencies and C.E.R.T Teams in Monmouth and Ocean counties for the past eight years.
$25 Min. Donation- Also Open to Public and/or accepting donations!
RSVP – malleyjay@gmail.com or call 732-904-1759