CONGRATULATIONS BJJ Shore Academy students Willie Scott, Tyler Zukowitz, Katelyn Chirico and Tyler MacLaine for graduating the New Jersey State Police Trooper Youth Week Camps!  
A POLICE-ORIENTED EDUCATIONAL PROGRAM 
Trooper Youth Week is a residential youth education program developed by the New Jersey State Police. This program presents simulated law enforcement programs for male and female students who have completed their junior year and are entering their senior year of High School.
The week's activities include lectures and presentations covering many facets of police work and criminal justice. Participants will be exposed to a disciplined quasi-military environment, including military drill in combination with structured fast moving programs of classroom activities, lectures, films, practical exercises and physical training, simulating the NJSP recruit training experience.
The program emphasizes courtesy, professionalism, respect and teamwork. Additional presentations will include strategies for anger management, conflict resolution and cultural diversity.
Additional subjects matters presented include:
History and functions of the New Jersey State Police
Crime scene investigation techniques
Motor Vehicle Law and Safety
How to respond assertively in communicating their individual choices
How laws concerning alcohol and other drug related behavior affect young people
____________________________
THANK YOU TO ALL THE NJSP TROOPERS INVOLVED AND TO THOSE WHO HELPED SPONSOR OUR STUDENTS INTO THIS FANTASTIC PROGRAM.
IT WAS A GREAT EXPERIENCE WITH A POSITIVE IMPACT ON THEM!!! … A time in their life they will never forget as well.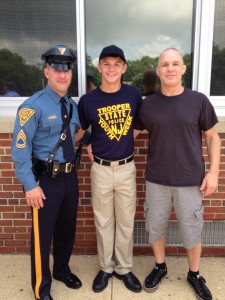 Willie Scott Graduates Trooper Youth Camp Aug 1st – Aug 4th.  / (97th Class)
(Pic L-R)-  NJSP Sergeant First Class Dan Strassheim ,Willie Scott and Bill Scott. We Thank Dan Strassheim for his support. He is a long-time family friend and also 1st degree black belt instructor at BJJ Shore Academy with Bill Scott.
_________________________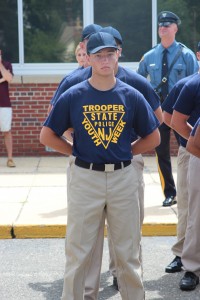 Tyler Zukowitz Graduates Trooper Youth Camp July 25th – July 28th  / (96th Class)
____________________________________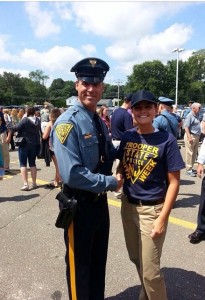 Katey Chirico Graduates Trooper Youth Camp July 25th – July 28th.  (96th Class)
_____________________________________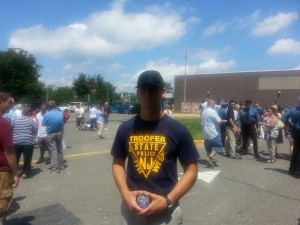 Tyler MacLaine Graduates Trooper Youth Camp July 25th – July 28th. / (96th Class, he also received Top Physical Challenge BRONZE Award)
______________________________________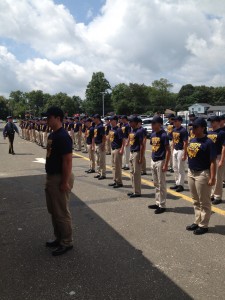 The 97th Graduating Trooper Youth Class
____________________________________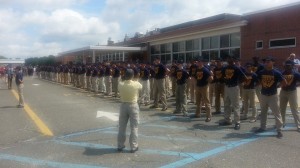 The 96th Graduating Trooper Youth Class 
______________________________________
Trooper Youth Week Mission Statement
It shall be the mission of the New Jersey State Police Trooper Youth Week program to educate, encourage, and motivate the youth of this State to pursue careers in law enforcement, law enforcement-related fields, or other public service. The program is designed to empower State Police instructors to inspire high moral and ethical standards, and to foster a vision where service to others takes priority over self interest.