BJJ Shore Academy would greatly appreciate your VOTE this year again for the "Best of the Best" Martial Arts School.
(Takes only 1 min) , Click on link www.app.com/vote then Ocean County , then people n services and scroll down to Martial Arts.
Type in BJJ SHORE ACADEMY and cast your Vote!!
(You can vote daily until Aug.31st)  www.app.com/vote
THANK YOU FOR THE SUPPORT!!! …We were honored to have Won it the last 3 years and hope for a 4th.
Help us keep this tradition going…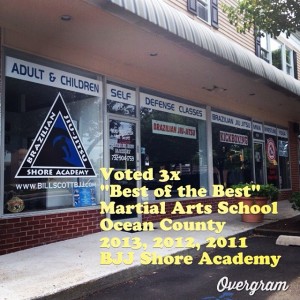 OUR MISSION:
Brazilian Jiu-Jitsu Shore Academy is committed to serving our community by promoting a positive mental attitude and the highest level of physical fitness through the study of Brazilian Jiu-Jitsu.
We dedicate ourselves to providing the highest quality martial arts training available.
To deliver outstanding student service while maintaining a clean and safe family atmosphere. Professor Bill Scott and assistant instructors will continue to pass on the traditions, values and teaching the principles of this martial art where students of all ages can achieve fulfilling productive lives through serious Jiu-Jitsu training.
– BJJ Shore Academy