GREAT JOB to all the ladies and teens that came out on a summer night to learn some hands-on practical Self Defense skills that can enable them to avoid, resist, and survive situations ranging from low levels aggression to violent assault. It is so necessary for all women and young girls to attend some self defense classes in their lifetime!
KNOWING "SOMETHING" IS BETTER THAN NOTHING – STAY SAFE, DON'T BE A VICTIM*-
We are grateful for our certified black belt instructors and Law Enforcement Professionals who offered important information for dealing with difficult and potentially dangerous situations! Thank you once again to our instructors for leading the seminar and students for their assistance on the mats here as well. – *BJJ Shore Academy Black Belt Professors Bill Scott, Dan Strassheim, Tim Nafey. *Law Enforcement Professionals- (NJSP, Dan Strassheim, Chris Boyle, Dave Camilleri) – (Brick PD, Ryan Valeri, Rich Zimmerer) – (Wall PD, Megan Alexander)- *Student assistants, Andrea, Liam, Anthony C, Matt, Chris, Angel, Lorenzo, Anthony M, Rich and Lee. – *Junior Students – Maria, Sabrina and Carrie
BJJ Shore Academy have been hosting WSD seminars for over 10 years! Contact us if interested in having your own group workshop or come attend our public ones during the year! *** Follow us on our social media pages to keep an eye out. – Women Self Defense (Semi-group privates) are also available anytime during the year. If you would like to schedule your own group workshop (8 or more participants) Please contact us or we hope to see you back at our next public event!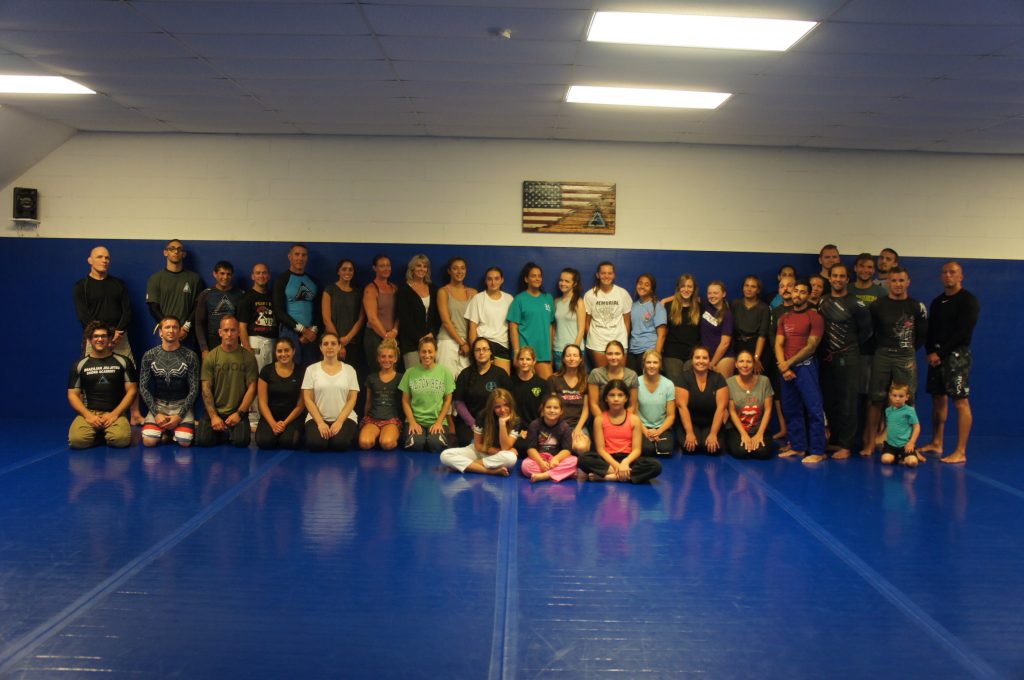 >>>WOMEN MARTIAL ARTS TRAINING<<< FREE 2 WEEK TRIAL
Brazilian Jiu-Jitsu and or Muay Thai Kickboxing! Learn the Arts, Self Defense, Get in Shape! (Classes for Women & Teens) – www.billscottbjj.com