BRAZILIAN JIU-JITSU GIVES ALL KIDS AN AMAZING PLATFORM TO DEVELOP THEIR PHYSICAL ABILITIES AS WELL AS FOCUS, DISCIPLINE AND CONFIDENCE!!
LITTLE CHAMPS – (AGES 3 AND 4) TODDLERS INTRO TO THE MARTIAL ART
Help to build and create greater strength, flexibility, coordination and early sports skills. Increasing confidence, integration into groups, willingness to try new things and initiate play, listening skills, a sense of pride in achievements!
• Listening skills
• Motor skills
• Balance
• Flexibility
• Body Posture
• Respect
• Comprehension
• Coordination
Little Champ students must reach the requirements and age before graduating to the Kids BJJ Basic Program.
Class is 30 to 40 minutes (Tues & Thurs 4:30pm)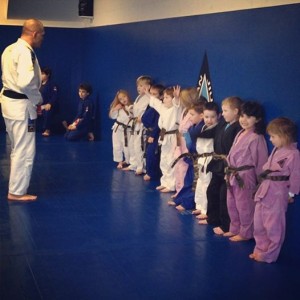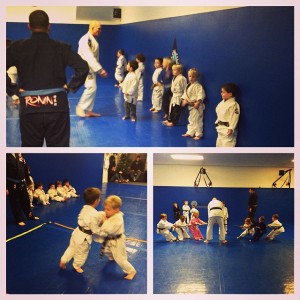 KIDS BJJ – (AGES 5 – 12)
Classes combine the basics of Brazilian Jiu-Jitsu, Judo and Grappling
Warm –Up: Light jog, calisthenics repetitions, specific BJJ drills (break falls & hip movements)
BJJ Lessons/Flow Drills: Basic Self Defense BJJ techniques, takedown drills/grappling and judo throws are instructed and applied with a training partner. Flow Drills/Randori (aka: live training) Techniques taught are put together in a flow format for the students to practice.
Our expert Jiu Jitsu instructors will show your child all the classic Jiu Jitsu moves. Your child's self-confidence will be forged as he or she masters the Jiu Jitsu mounts, side mounts, takedowns, guard positions!  *(Basic submissions) are worked with Advanced students.  Kids are partnered up by size, age and skill level.
The Kids BJJ program involves:
• Developing a "non-quitting spirit"
• Respect and sportsmanship values
• Leadership skills
• Confidence
• Self-defense
• Improved athleticism
• Fitness development
Class is 45 to 60 minutes – (Mon, Tues, Wed, Thurs 5pm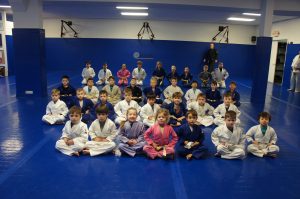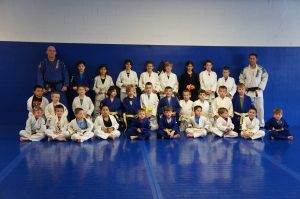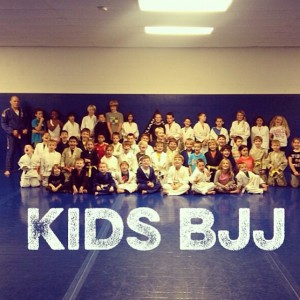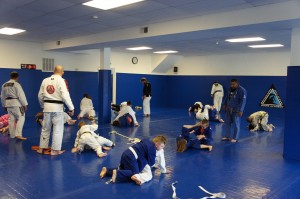 GO TO OUR KIDS MARTIAL ART PAGE FOR ALL THE INFORMATION ON OUR KIDS PROGRAMS!!
30 DAYS FREE!!
KIDS SUPER COOL BIRTHDAY PARTIES!!  – CLICK ON LINK FOR INFO
https://www.billscottbjj.com/hello-world/